Testimonials from our clients
Christy|USOct 15, 2010
Good quality and fast with great prices on larger orders. I would do this again absolutely. My favorite part is how simple it is to select what you want and see pricing.
Good quality and fast with great prices…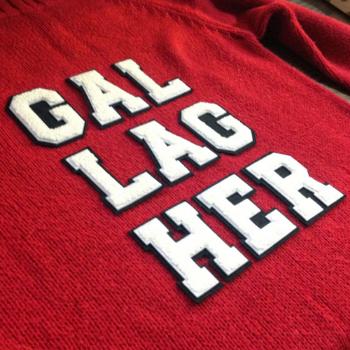 Lloyd|USSep 7, 2006
I have been ordering patches from Nice patches for over ten years and I've never been dissatisfied with their product. They have a very helpful staff and have always completed my order in a very timely manner. Definitely would recommend them to anyone.
Very satisfied!
Alison|UKJan 27, 2015
Nice Patches was very easy to deal with in addition to being highly responsive and extremely helpful. Our initial order of patches were attractive, well-constructed, and arrived in 2 weeks. We were so pleased with the quality of patches in our initial order, we placed a duplicate order less than two weeks after receiving our first shipment
Super pleased with product
Samantha |USApr 7, 2019
The customer service is absolutely outstanding! I couldn't be happier with the sales team. The order was in my opinion relatively complex and it was truly handled expertly. This is my second order and I have already had the pleasure of recommending your company to a colleague
Exactly what I ordered and wanted.
Rudnik|USMar 2, 2019
The web site was easy to use. They did a fantastic job of communicating through the whole process from submission to delivery. Will definitely come back if we need more patches!
Extremely pleased with our patches!
Robert|USJul 8, 2018
I talked with them by phone and email several times to get exactly the type of patches we needed. They were helpful, fun, and casted about their service. The price couldn't be beat and neither can their service. Thank you!
Kind, fun, cares about customer satisfaction.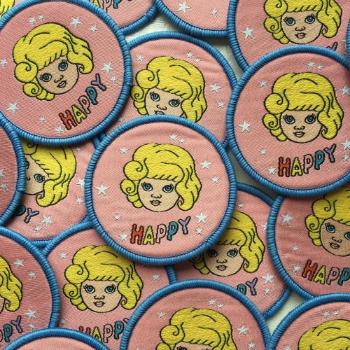 Brian | USMay 22, 2018
Used my own design and asked for some slight modifications. Nice made them no problems. Easy to work with. Quick turn around. Will use them again
Process is very reliable and
Betts|USAug 15, 2017
From the design submittal, to the quote pricing, to the shipping date, to the quality of the patches...everything went smooth, fast and just about perfect.
Excellent service and quality.
Jam |USFeb 18, 2019
The patches definitely exceeded my expectations. They came out perfect and with such great detail. I love them and so will my friends that I gift them to. Thank you so much.
Exceeded my Expectations
Sergei |USJan 3, 2019
Im very pleased with the end result nicely and well made. Everybody in the team fell in loved with them. I will definitely send other teams to make their patches with you guys.
In one word perfect. !!!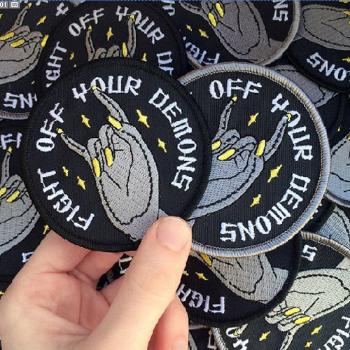 Steven|UKMar 28, 2019
We have ordered 3 times and each was an excellent product that we are proud of wearing. The staff is amazing and constantly strives to make sure our patches were exactly what we wanted. We will continue to use Nice and have already referred others to their outstanding products
Awesome company and awesome custom
Fernando | UKJul 8, 2018
The design artists are quick and do a fabulous job translating just a written description of what I am looking for into a patch. Prices are very competitive
Very high quality patches
Rosy|USNov 3, 2014
Very accessible and responsive customer service. They were able to re-work my design to my specifications and produced proofs very quickly! Very easy process and transaction. The patches themselves are perfect.
Excellent customer service!
Justin|US Oct 28, 2018
Nice Patches was so professional and they have awesome customer service. I needed to modify my order after the original proof was provided and they quickly made the changes, made sure I was satisfied with the changes. I would definitely recommend them and would use them again.
A very satisfied customer.
Karen|UKFeb 6, 2010
We have used Nice Patches for several years and have always been very satsfied with the end product. They are willing to put colors together for us so we can see what the end will look like before placing an order. Will continue ordering our patches from you
Love!
Greg|USMar 16, 2011
Been working with Nice Patches for years now and they're always very professional and helpful. Any changes I need made they are more than willing to oblige and make corrections. I have been asked by so many people where I get my patches made. The quality is fantastic. Would highly recommend to anyone looking to have embroidered patches made.
I loved working with quality patches
John|USMar 16, 2019
It was great working with these guys, and I will absolutely bring my next patch project to them straight away. From the quality artwork that they did based on my description to the speed at which they were able to get the patch into production and to my doorstep, I was thrilled with their quality and customer service. Great job!
Best in the biz!
Bley|USSep 23, 2018
I gave them a difficult image to create in an embroidered patch. They were more concerned out the final results than I was. The final result turned out even better than I had imaged. The decals were great too.
Great quality patches!
Shaun|USJul 19, 2013
Very fast, and the patches look phenomenal! Very happy with this company!
Very fast, patches were phenomenal
Eva|USAug 27, 2012
This company did a wonderful job! Excellent communications! Great help with setup! Beautiful product! Fast delivery! Well done!!
This company did a wonderful job
Ernest|CAMay 5, 2019
Excellent work, affordable, and on time.Great communication, perfect execution, less than any other supplier I researched, and the patches arrived when promised. You just can't ask for anything more.
Highly detailed and highest quality.
Kareem|USSep 22, 2011
I have had nothing but great success from this company. I have placed three orders and I have been extremely happy with all three.
Nice patches! Absolutely Beautiful